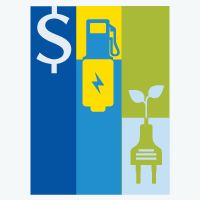 92 to Zero is the latest report in RBC Economics and Thought Leadership's climate series, building from the team's flagship report, The $2 Trillion Transition.

For decades, RBC has engaged with Indigenous communities and we continue to work with them on our journey toward progress and reconciliation. The Royal Commission on Aboriginal Peoples was a clarion call that led to The Cost of Doing Nothing and subsequent work, including A Chosen Journey. Through our Climate Blueprint we are committed to sustainability and accelerating the transition to Net Zero. In these initiatives, we are listening and learning and using our platform to amplify Indigenous voices.
It's now clear that the national priorities of Net Zero and reconciliation with Indigenous Peoples are inextricably linked. In the same spirit, we expect RBC's reconciliation journey will increasingly intersect with our climate priorities.
92 to Zero highlights the incredible value that Indigenous capital, knowledge and decision-making can bring to a Net Zero transition. We've recently launched a national initiative of "listening circles" led by former Assembly of First Nations national chief Phil Fontaine that this report will help inform and inspire—and lead to more from us in the years ahead.
Now, each of us must act to break down the ongoing systematic barriers that prevent the full realization of Indigenous capital, supporting reconciliation and climate action. We hope this report will propel us further down that path.
We acknowledge that RBC resides on the traditional and contemporary treaty, and unceded territories of Turtle Island (North America) that are home to many First Nations, Inuit, and Métis peoples.
Key findings
Canada's road to Net Zero will rely heavily on vital sources of capital held by Indigenous nations. RBC estimates Canada needs roughly $2 trillion in capital over the next 25 years, much of it from Indigenous sources—or unlocked by Indigenous partnerships, including ownership.
An Indigenous-led approach to the climate transition, and economic opportunities toward Net Zero, will be essential to economic reconciliation.
Specifically, to achieve Net Zero and economic reconciliation, Canada needs to leverage four forms of Indigenous capital:
---
Natural Capital: Indigenous lands hold vast resources essential to green energy systems, and will be essential to the clean tech revolution. At least 56% of advanced critical mineral projects, 35% of top solar sites and 44% of the better wind sites involve Indigenous territory.
---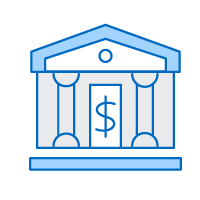 Financial Capital: The growing wealth of Indigenous communities includes an estimated $20 billion in trust assets and up to $100 billion in outstanding land and other claims. This capital will be critical to "crowding in" billions of dollars in private and public clean energy investment for Net Zero initiatives.
---
Intellectual Capital: Incorporating Indigenous values and traditional knowledge in the transition will lead to more sustainable and profitable outcomes. It can establish Canada as a leader in regenerative techniques, the preservation of biodiversity, and nature based carbon solutions—a powerful advantage as Canada competes with other countries for capital to finance the energy investment.
---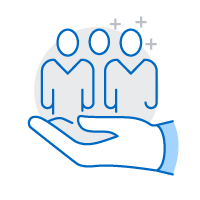 Human Capital: Emerging young Indigenous leaders and entrepreneurs will be critical generators of the innovative thinking needed to fuel the green transition. And as the fastest growing youth cohort, Indigenous Canadians can help power a Net Zero workforce that will include valuable jobs in skilled trades, advanced technology, business ventures and more.
---
Contributors:
John Stackhouse, Senior Vice President
Cynthia Leach, Assistant Chief Economist
Alanna La Rose, Manager, Strategic Partnerships
Colin Guldimann, Economist
Darren Chow, Senior Manager, Digital Design
Naomi Powell, Managing Editor, Economics and Thought Leadership