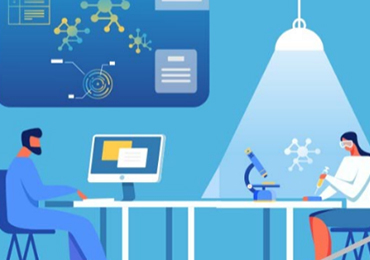 Our Latest Episode
How a Canadian Company Used AI to Detect the Coronavirus
On New Year's Eve, BlueDot—a Toronto technology company aiming to fight epidemics using AI—saw something concerning. By the next day, BlueDot had alerted its clients of the possible outbreak of a novel coronavirus in Wuhan, China—days before the World Health Organization.
To learn more about the Canadian physician and entrepreneur using AI and Big Data to create an early-warning system for infectious diseases, listen to our podcast episode.
Get Updates About RBC Disruptors
Stay up to date with events, podcasts, and written content.
Sign Up
Subscribe to the RBC Disruptors Podcast
About RBC Disruptors
RBC Disruptors is our ongoing conversation about innovation, disruption and how technology is changing everything around us.
For more information about RBC Disruptors, email rbcdisruptors@rbc.com