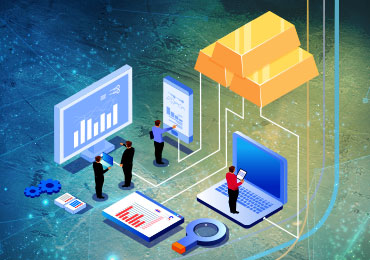 Our Next Event
RBC Disruptors: The Data Dividend
More data has been created in the past two years than in history prior to 2017. Big data analytics is set to be a $100 billion industry by 2023, leading advocates to say its insights are priceless. Companies are on the hunt to collect data – yet, many don't know how to leverage it to create value.
Sam Sebastian, an American tech executive who came to Canada to lead Google's operations, is now CEO of Pelmorex (The Weather Network). Sam joins RBC Disruptors to discuss how he is using his Silicon Valley expertise to turn something as simple as daily weather checks into a valuable asset. Every month, 40 million consumers connect with Pelmorex globally, creating more than a billion location records—and changing what we know about data. Join us to find out how Sam's Google experience opened his eyes to Big Data's possibilities, and how Pelmorex is poised to be a player on the global stage.
RBC WaterPark Place Auditorium, 88 Queens Quay W,
Toronto, M5J 0B8
Get Updates About RBC Disruptors
Stay up to date with events, podcasts, and written content.
Sign Up
Subscribe to the RBC Disruptors Podcast
About RBC Disruptors
RBC Disruptors is our ongoing conversation about innovation, disruption and how technology is changing everything around us.
For more information about RBC Disruptors, email rbcdisruptors@rbc.com