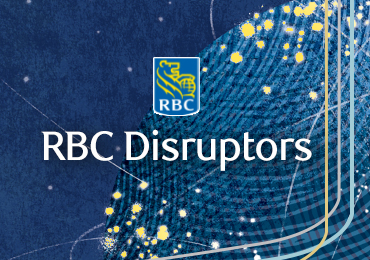 New Season
RBC Disruptors: Season Two Trailer
RBC Disruptors is an ongoing podcast series hosted by SVP John Stackhouse about reimagining Canada's economy in a time of unprecedented change. It features thought-provoking conversations with Canadian business and innovation leaders about planting the seeds of a new economy.
Get Updates About RBC Disruptors
Stay up to date with events, podcasts, and written content.
Sign Up
Subscribe to the RBC Disruptors Podcast
About RBC Disruptors
RBC Disruptors is our ongoing conversation about innovation, disruption and how technology is changing everything around us.
For more information about RBC Disruptors, email rbcdisruptors@rbc.com