Slide 1 of 12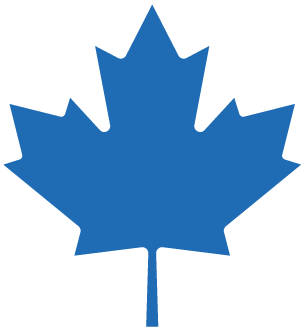 Provincial migration
flows reverse course
The pandemic accelerated course reversals of longstanding interprovincial migration trends in Canada. While Ontario saw its largest exodus on record, Alberta and Maritime provinces emerged as astonishingly popular destinations.
The following 10 charts track this shift and the possible drivers behind it.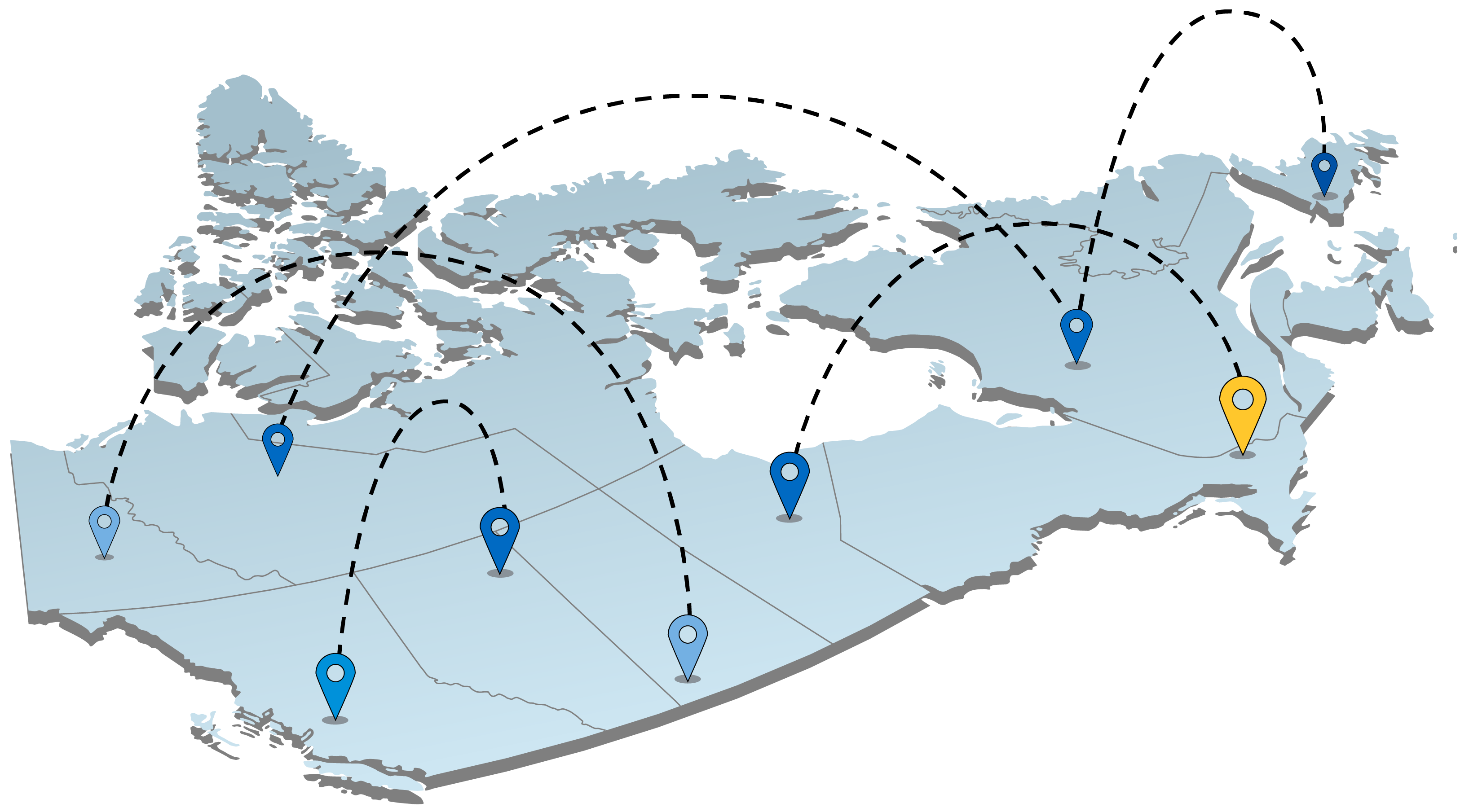 Slide 2 of 12
More Ontarians than ever left the province to live in other parts of Canada in 2022, resulting in a net outflow of nearly 50,000 residents.Atlantic Canada benefited the most, drawing a record inflow of Canadians from other regions (largely Ontarians). Alberta and B.C. also had notably positive balances.
Slide 3 of 12
Early career-aged individuals (aged 20 – 34) typically make up the largest share (approximately 45%) of outward-bound Ontarians. But last year that profile skewed more toward younger Ontarians in their 20's.Ontario's loss of young talent was other provinces' gain, especially out east where their arrivals are rejuvenating an aging labour pool.
Slide 4 of 12
City dwellers accounted for the bulk (78%) of the interprovincial migration loss on a net basis last year. Toronto recorded the largest loss of any other metropolitan area in Canada as about 21,400 people left on a net basis. Another 15,500 people exited other major cities. Net outflows also grew in Hamilton (-2,600) Kitchener-Cambridge-Waterloo (-2,300) and St. Catharines-Niagara (-1,900).
Slide 5 of 12
Ontario has long offered tremendous career options for younger Canadians. But job prospects have now brightened in other regions. This is especially the case in Atlantic Canada and Quebec where unemployment rates have dropped to historical lows. No doubt this helped ease any concerns some Ontarians might have had about relocating.
Slide 6 of 12
More Canadians than ever are working from home. This likely reduces attachment to a city, region or province where employers are based, and makes it possible – and attractive – for some Ontarians to telework from another province.
Slide 7 of 12
The affordability crisis in the GTA and, to a lesser extent, other parts of Ontario is no doubt a top consideration for those leaving the province. Home ownership costs take up a much lower share of household income in every other province save for British Columbia. Moving to Atlantic Canada can dramatically reduce housing costs.
Slide 8 of 12
Ontario's outflow of residents was more than made up for by massive gains in international migration. Some 57% of newcomers to the province in 2022 were early career-aged people (aged 20 – 34) and were often highly educated. As a result, despite the net loss to other provinces, Ontario's population grew the most (2.0%) in three decades, including among the 20-34 cohort.
Slide 9 of 12
While Ontarians' movement toward Atlantic Canada is new, their migration to Alberta is something we've seen before. And as in previous energy booms, British Columbians have joined them. As many British Columbians as Ontarians (about 30,000) made Alberta home last year. In-migration from both provinces was more than twice the longer-term average.
Slide 10 of 12
In total, the Maritime provinces welcomed a record 30,000 net new residents in 2022. This wave made Moncton (+5.4%) and Halifax (+4.5%) to the fastest growing cities in Canada by population—the first time any of the region's cities held this title.Migrants settled in both small and large-sized cities.
Slide 11 of 12
The arrival of many early career-aged individuals is welcome news for Atlantic Canada, a region that has struggled to retain its young talent for decades. Significant net gains in the 20-34 age cohort is working to reverse the region's rapidly aging population. The median age in the region actually fell in 2022 (dropping 0.5 years to 45.3 years)—the first decline since at least 1971.
Slide 12 of 12
Will new migration patterns stick?
The pandemic prompted Canadians to pause and reflect, both on where and how they want to live. Many—including large numbers of Ontarians—opted to pack up for other provinces in pursuit of career opportunities, lifestyle changes and more affordable living.
These desires will extend well past the pandemic, suggesting some of this change may be here to stay. The affordability crisis in some of Canada's largest cities will continue to fuel an outflow of residents toward more attainable housing in regions like Atlantic Canada. Younger generations—who are most mobile—are especially sensitive to affordability issues. The redrawing of interprovincial migration patterns is a boon for provinces at the receiving end. But challenges may be brewing. Despite the welcome boost it gives to local economies, the wave of newcomers is exerting increasing pressure on housing markets in the Maritimes, which in time may erase affordability advantage.